AlClean
Company Introduction By 3DM Solutions
From setting a platform to integrate tactics, this case study will give you a brief overview of our work done for Alclean. Alclean is a Pakistan-based company, situated in Pakistan Chock, Karachi. From the manufacturing of cleaning chemicals to the selling point, Alclean has everything you need for cleaning purposes. They have two striking sections which contain cleaning chemicals and cleaning equipment, to target the customers for a better hygienic lifestyle.
3DM Solutions' Continued Business with WinGlass
3DM Solutions has done and still giving many services for WinGlass including,
Web Designing
Content Creation (Videography and Photography)
Maintenance
SEO (Search Engine Optimization)
SMM (Social Media Management)
SEM (Search Engine Marketing)
Finac Software
Branding
A fruitful result for a web developer is that clients love their work, as AlClean's comments for us. 3DM solutions have made their website where we have integrated an HBL payment gateway for them, so customers can easily check out from their store by paying with a card. 3DM Solutions partnered with HBL to fulfill the client's requirement. Additionally, services of ERP software are provided to handle stock, accounts, manufacturing, purchase, point of sale, and e-commerce.


Our SEO and SEM team has done complete keywords research for SEO. From listings, business profiles to generating backlinks for maximum clicks on websites, each work has been done precisely. Alclean always shows a positive response towards our SEO audit report by understanding each detail. Our hard work result is shown on Google's top pages where you can find more than 30 keywords. On the other hand, on-page and off-page blogs are done and updated by our content writer team. Maintenance is also provided by the 3DM team.


Content creation is done for Alclean by the 3DM Lens team, where we took pictures and videos of cleaning products in Karachi. Also, a creative graphic designer team creates website banners, posts, and videos, to showcase products in the best way.


The SMM team is handling social media accounts, including Facebook and Instagram to update clients about existing and upcoming products. In addition, Paid campaigns and Ads have run according to their needs to generate more leads and sales.


3DM Solutions swung the expertise by making a unique logo for the company. Also, we have designed packaging stickers to attract customers. For the recent Expo event, where Alclean participated, we have made print designs for standees and banners for advertisement.
In The End
Every client is important and deserves a full contribution, as well as determination. The case study has already shown our input for the best outcomes. We always give our positive response to any query.
3DM Solutions
never say no to any urgent work.
Client Feedback
Solutions for better outcomes, services that will be loved to boost the business.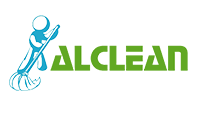 Mustafa Hazari
www.alclean.pk
Best outcomes gave by 3DM Solution. We asked them for HBL payment integration and without any delay, they integrated the payment gateway. From branding to maintenance, the 3DM Solution team always puts their good effort!