Hebatullah
Company Introduction By 3DM Solutions
In the new era, each business needs an online presence to stay in a competitive market. Negative remarks come when your online presence is poorly presentable to the audience. Hebatullah, a giant glass processor in Kenya and needed to enhance their virtual presence on the internet, where
3DM Solution
stepped in and started their mission to create a beautiful presence of
Hebatullah
for their customers. Not only do they process raw glass, but they are also fabricating uPVC and aluminum products in separate divisions. From site inspection to after-sales service, you will find everything at the Hebatullah Website.
3DM Solutions' Continued Business with Hebatullah
The 3DM Solutions team always does their best for a client, but for Hebatullah. The team has faced effortlessly tiring days to meet the ends. Services we have provided and are still providing are as follows:
Web Designing
Web Development
SEO (Search Engine Optimization)
SEM (Search Engine Marketing)
Content Writing
Graphic Designing
SMM (Social Media Marketing)
Web Designing & Development
"Your website is the center of your digital ecosystem, like a brick and mortar location, the experience matters once a customer enters, just as much as the perception they have of you before they walk through the door." – Leland Dieno
3DM Solutions' web designing team has made a website for Hebatullah. After many tiring days, late sittings. and uncounted changes; a lengthy website with 20 to 25 pages came to end. Our team has designed, analyzed, and optimized Hebatullah's website.
Content Writing
Hebatullah website's content is written by our content writers' team. Each little detail matters as being a glass processing company, every word describes glass. This is why the content writer's teamwork precisely writes the relevant content.
SEO & SEM
Your website is like a sole ship in the ocean without any visitors. Our SEM team has gathered all the information regarding competitors to keywords. The most important part of digital marketing is to get your website on the top pages of Google. The SEO team strategizes the way to take Hebatullah in the pool of visitors.
Graphic Designing & SMM
The Graphic Designing Team has created website banners and social media posts, where customers can find the products and information too. As Hebatullah has 4 major divisions; Glass, uPVC, Aluminum, and Hardware; you can find each social media page with all the details and related posts. Customers can easily understand before buying any product, which product fits their requirements.
In The End
3DM Solutions
never say no to any client. Our team always prioritizes resolving the query of clients. If you want to have a sturdy digital presence then contact us.
Client Feedback
Solutions for better outcomes, services that will be loved to boost the business.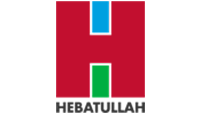 Murtaza Shabbir
hebatullah.com
Highly-recommended company for digital marketing services! 3DM Solutions have teamed up with me to deliver services with accuracy. From minor changes to major requirements, their team always gives their best.