Pakistan Safety Glass
Company Introduction By 3DM Solutions
3DM Solution's
client, Pakistan Safety Glass is a glass processing company. Additionally, have a diverse range of products and services to offer. These include furnishings, indoor and outdoor fixtures, as well as a variety of automotive requirements. PSG has been importing high-quality raw materials from the United States, Europe, and Asia since 1969 to manufacture sturdy and lasting glass goods with elegant, customized designs.
3DM Solutions' Continued Business with PSG
3DM Solutions has given many services to PSG since 2020 till today and in the future too, as well. Following is the list of continued services.
ERP cloud-based Software
CRM (Customer Relationship Management)
Web Maintenance
Web Designing
SEO(Search Engine Optimization)
SEM (Search Engine Marketing)
SMM(Social Media Management)
Content Creation (Videography and Photography)
Post Creation
ERP (Enterprise Resource Planning)
Enterprise Resource Planning (ERP) is a software program that assists in the smooth running of commercial activities. 3DM Solutions' Finac has provided the tools and solutions for resource planning and accounting to PSG. A cloud-based ERP system that lets them run the business from anywhere.
CRM (Customer Relationship Management)
3DM Solution provided strong CRM software to meet specific business requirements. The cloud CRM software allows PSG and their customer service team to access data from any location, at any time, and respond to the clients' questions at any time.
Web Designing
"Content precedes design. Design in the absence of content is not design, it's decoration."
Jeffrey Zeldman
PSG's website is all about the right information regarding their work. Content adds life to the website, as it seems on PSG's website. From changing the homepage to redesigning of layout and images, the web designers' team has done the work precisely to achieve the required goal.
SEO
The SEO and SEM team has done keywords research to get a higher ranking on google's 1st page. Many keywords of PSG are on the 1st page of google. A slow process but a fruitful result is the indication of good SEO. On-page and off-page blogs have been written by the content writers' team to give them solid material regarding their solutions.
Content Creation
Marketing is not about the stuff you sell, but how you make them. Telling people the process of how much effort a single employee put in the creation is remarkable. 3DM Lens team did a video shoot for PSG's factory while covering each process to give the audience the right information and updates about the procedure.
SMM
The SMM team is handling social media accounts, including Facebook and Instagram. From creating their product's post to showcasing their project or giving an informative post, the team always give their best to update on social media
In The End
3DM Solutions
never step back if any urgency occurs. Our team always steps up and helps with related matters. No matter if you need maintenance or have any queries, our team always gives a positive response.
Client Feedback
Solutions for better outcomes, services that will be loved to boost the business.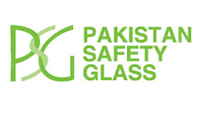 Adnan Pishori
www.pakistansafetyglass.com.pk
3DM solutions have provided customized ERP and CRM software. We are overwhelmed with the given services, as from website content to post creation, we always get the best results.