Spectra baby
Company Introduction By 3DM Solutions
"The sole reason we are in business is to make life less difficult for our clients." - Matthew Odgers 3DM Solutions believes in bringing out the best from our clients, just like Spectra. Spectra is a well-known brand to many people for their electric breast pump, baby needs products, and pumping needs products. In Pakistan, Spectra Baby PK imports products from Korea, where it manufactures. Spectra is the most trusted high-quality baby brand in moms, and fluently doing business with 3DM Solutions for better digital view.
3DM Solutions' Continued Business with Spectra
3DM Solution has given many services to Spectra, for the best digital mark in Pakistani digital platforms, since 2020. Following is the list of services we are providing to Spectra Baby PK
Web Development
Web Maintenance
Web Designing
SEO (Search Engine Optimization)
SEM (Search Engine Marketing)
Content Creation (Videography and Photography)
Post Creation
Web Designing And Development
"We don't just build websites; we build websites that SELLS" –  Christopher Dayagdag
3DM Solutions' ultimate goal is to build a website that performs all the functions that a client has always dreamed of having on their website. Spectra is an eCommerce website with a remarkable loading speed. According to the requirement, we integrate 3 payment methods for Spectra which are as follows
Alpha Payment Gateway

Daraz payment method

QisstPay
To give an economical budget for customers, bundle product offers and variations of products are also made, as per Spectra's requirement. From creating each page to banners, the web designing team gives their best with uncounted late working hours to meet the deadline with uncountable changes.
SEO (Search Engine Marketing)
The SEO and SEM team has done keywords research for a better ranking on Google's 1
st
page. Many
keywords of Spectra are on the 1
st
page of google. On-page and off-page blogs have been written by the content writers' team to give solid material regarding their products, tips, and offers. The content writing team is also writing Spectra social media captions to get the attention of moms.
Content Creation
3DM Lens team
has done photography and video shoots for Spectra's products to give the audience the right information and updates about the procedure.
Post Creation
We never say no to our client whether it is an image post or a video post. The Graphic Designing team creates social media posts for Spectra according to the requirements with simplicity and complete information.
Branding
3DM Solutions has made a Gondola Display to showcase products with information in the best possible ways in outlets. Additionally, our team has also designed a Nursing Booth for Spectra. Product flyers have been added to the list with major success and good reviews from clients.
In The End
3DM Solutions
never step back if any urgency occurs. Our team always steps up and helps with related matters. No matter if you need maintenance or have any queries, we always give our positive response.
Client Feedback
Solutions for better outcomes, services that will be loved to boost the business.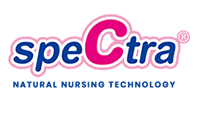 Sehrish Khan
spectrababypk.com
Highly-recommended company for digital marketing services! 3DM Solutions have teamed up with me to deliver services with accuracy. From minor changes to major requirements, their team always gives their best.