Tip Top
"Photography is an austere and blazing poetry of the real."
– Ansel Adams
The 3DM Lens team always focuses on quality instead of quantity. Background while representing it beautifully, enhances the product to get more eyes on it. Our creative team always stays busy to find more attractive ideas so clients will love it and so do customers.
Client Of 3DM Solutions
Apparel always comes first in mind at the time of shopping, and if you have kids then you must go through seasonal shopping for them. That's where our client TIP TOP wants their dresses to represent at their best, so customers get to know how their kids will look. The assignment came to the 3DM Lens team so we can help them in getting customers' attention. Tip Top has a business of kid's clothes, where you can find cute dresses for boys and girls. From jeans to dresses, you can find everything in one place.
3DM Creativity
Photoshoot
"Adding a spirit with every click is an art of our creative team"
As soon as the 3DM Lens Team got the clothes, they searched for cute ideas which would go with the theme of clothes. We assembled kids' clothes with pastel backgrounds so products will look prominent and in a more enhanced way. Additionally, we placed a few decor pieces too to make it look more beautiful and cute. Like flowers, leaves, stuffed toys, small toys, and grass rugs to make it more lively and interesting.
Model Shoot
"The world revolves around creative people"
After the product shoot, it was time to make customers know how their kids will look with these clothes. That is why we gathered cute random kids who can represent these clothes in the most lively ways. These model shoots were very hectic, as kids will always do what they like to. But this was our point of view for the model shoot as each kid does the same after wearing new clothes, like posing for pictures and then playing like no one is watching.
Video Shoot
"A perfect video always comes with random shoots"
With the model shoot, we did a video shoot too. Our perfect location was outdoor as kids feel more comfortable in nature. Random shots of kids playing made clips more lively and represented clothes in the best manner.
In The End
3DM Lens' creative team played their part to boost the views and sales for client Tip Top. Kids always give you a positive response with each act. Kids clothes shoot became our favorite shoot as it was an adventure for us too.
Client Feedback
Solutions for better outcomes, services that will be loved to boost the business.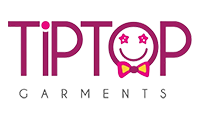 Juzer Abbas
tiptopgarments.com.pk
From 3DM Solutions, we have got customized ERP cloud-based software. Their services are worth taking. All of their team are working very precisely on each segment to meet the ends with the best results.