Wallman
A well-known brand of Pakistan, Wallman. They are a giant paint manufacturer in Pakistan and don't need any introduction. They already had a website, where you can visit them and know about the details. You must be thinking, then what part 3DM Solutions have played? Well, let's know about it in this case study.
Introduction
Wallman is a giant paint manufacturer in Pakistan. You can find its products nationwide, as it has great outcomes with a wide range of products. As Wallman is a known brand and already had a website, but to represent a website that will attract the audience's eyes with complete information, is what they wanted.
Continued Service By 3DM Solutions
Web Development
3DM Solutions remade a complete website of Wallman. The demand for an aesthetic appeal was added to all their pages to attract customers. Additionally, a calming look was required, as they wanted to give it to customers too that what they will feel after painting their room or any specific wall in that color. Each and every detail was added in a symphonic way. You can find each and every detail too with every paint section.
ERP (Enterprise Resource Planning)
Aside from the website, managing complete manufacturing, point of sale, etc was the major issue. Being a nationwide distributor, it was hectic to keep each and every record at one place accurately, from all zones of the country. At this point, 3DM Solutions presented a customized ERP Software to Wallman. With ERP, they can manage manufacturing, stock, point of sale, accounts, and purchases. ERP is a cloud-based software so they can manage from anywhere.
SMM (Social Media Management)
Social Media cater larger amount of audience. If you want to cater new audience or want to deliver new ideas of interior designing then, social media is the best platform. But posting on social media needs a little bit of creativity too. You might be thinking that why does a paint manufacturer's social media account need to be creative when they just want to sell paint? Well, when you will give unique ideas to clients, they will want it more then. That's why 3DM Solution's graphic designing team gives their best to attract the eyes of the audience. With a catchy caption written by a content writer team, the social media team handles Wallman's social media accounts (Facebook and Instagram).
In The End
Wallman is a happy client of
3DM Solutions.
Our team always stays ready for any sort of urgent work with a satisfactory result.
Client Feedback
Solutions for better outcomes, services that will be loved to boost the business.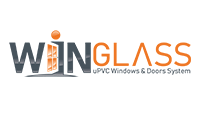 Tahir Hussain
winglass.com.pk
From 3DM Solutions, we have got customized ERP cloud-based software. Their services are worth taking. All of their team are working very precisely on each segment to meet the ends with the best results.