WinGlass
Company Introduction By 3DM Solutions
3DM Solutions is managing their business services since 2017. WinGlass is a company where you can find the best quality Aluminum and also uPVC windows and doors systems with all sorts of glass solutions. They give the best services of Curtain Wall System, Spider Glass System, ACP cladding, Skylight, and Frameless Shower Enclosures. Equipped with the latest trends and techniques along with various elegant, trendy, and customized designs. Indeed, you can choose the right product according to your desire either for your workplace or personal space. The company has executed successful projects in P&G, Martin Dow pharma, Hilton Pharma, Galaxy Pharma. Additionally, in Master, Roche, Oncogene, Indus Hospital, South City Hospital, Toyota Creek Motors, Engro Powergen, and also Soorty.
3DM Solutions' Continued Business with WinGlass
3DM Solutions has done and still giving many services for WinGlass including,
ERP cloud-based Software
Web Designing
Content Creation (Videography and Photography)
Post Creation
Web Maintenance
Business Branding
SEO
SMM
3DM solutions have made their website according to their requirement. Indeed, the theme of the website is giving the elegant look just the way they wanted. In addition, We have designed their customized ERP cloud-based software, where they can handle their accounts, project management, HR management, and inventory with maintenance as they require.
Social media posts and company profiles to showcase their work have been done by the Graphic designing team of 3DM. Besides, content creation where photography and videography for their office, factory, and work process have been done by our team.
From website content as well as their blogs, every word is precise. Our team of content writers has assured WinGlass to provide all the data related to their work on the website. So, any person who is visiting a website won't get lost in the content. He/she can find each and everything can be found in all their marked places.
From Keyword research to keyword optimization, our SEO team always does their best, so people can find their related content regarding their query. All keywords of WinGlass are ranked on the 1st page of Google. Our SEO team never stayed back and fulfilled their promise by maintaining the ranking of WinGlass. It was a slow process at the start, but a fruitful result came, due to the repetitive SEO work. Where we have done backlinking, guest posts, business directories, and blog postings.
In The End
3DM Solutions
never step back if any urgency occurs. Our team always steps up and helps with related matters. No matter if you need maintenance or have any queries, we always give our positive response.
Client Feedback
Solutions for better outcomes, services that will be loved to boost the business.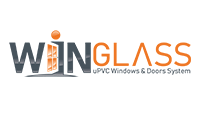 Tahir Hussain
winglass.com.pk
From 3DM Solutions, we have got customized ERP cloud-based software. Their services are worth taking. All of their team are working very precisely on each segment to meet the ends with the best results.